Software to run your float tank center.
(Helm also works great for Massage, Cryo, and other services!)
Want to try the Helm yourself?
"The Helm is awesome...everything is really straightforward and easy to use."
Alex Ziegler | NW Float Center
Everything You Need to Run Your Center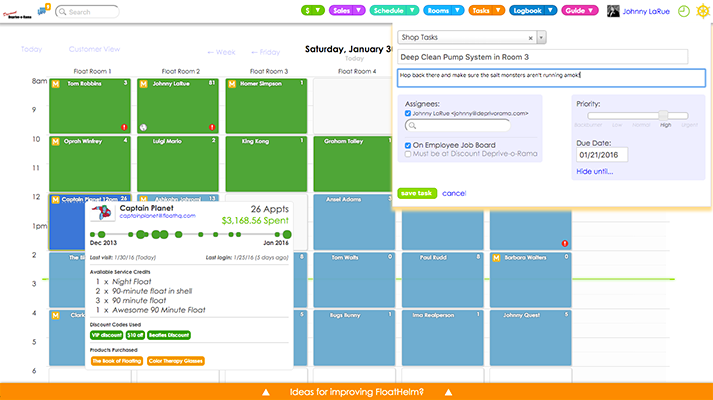 The Helm is web-based software designed specifically for float tank centers.
Online Appointment Scheduling
Floats, Massage, Cryo, etc
Point-of-Sale & Payment Processing
Tank Chemistry Logs
Project & Task Management
Shift Scheduling & Time Clocks
Email Marketing Automation
Ordering & Inventory
Automation

...and much more.
"I have to tell you... I've worked for multi-billion dollar companies, and I've never dealt with such a great system."
Monica Servant | Float Sixty Chicago
or
"Float Helm is a ****ing life saver."
Matt Smith | Modern Gravity